A Brief History of Ames, Iowa
Want to know how the city of Ames came to be as well as interesting facts about it since its inception? Read on for intriguing details.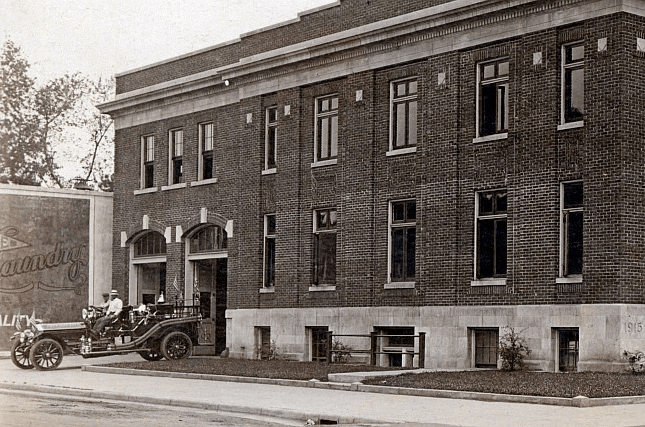 The first thing that strikes people about Ames is its name. The story goes that John Blair, an industrialist as well as a railroad magnate at the time, suggested that his friend Mr. Oak Ames should have the town named in his honor. At the time, Mr. Ames was a congressman in Massachusetts. He too had railroad interests and had been part of the initial land survey before John took over the process.
Once the railroad was in place, it became an ideal environment for people to start businesses and it was not long before people exploited the opportunity in their hands. H.F. Kingsbury was working at the railway depot as an express and station agent as well as a postmaster. In 1865, he expanded his operations by having some groceries in the depot. In this way, he became the first trader in the town, benefiting from the population using the rail. N.A. Rainbolt was quick to see the potential of the business, and he joined Kingsbury. Rainbolt later took over the operation, acquiring sole ownership, and he moved it to the corner of Duff and Onondaga.
Residents traveling from the campus to downtown Ames at this time were subject to a fare amounting to a nickel. The charge remained so for over thirty-five years. It was thus quite a significant change when they had to part with seven cents as from 1926.
They traveled by a steam-powered Railway from 1891-1907, and by use of electric trolley from 1907-1929. You can find lots of information on the earliest forms of transport in the public library in the town.
Music and Ames
Ames has received lots of mentions in many songs. Take the example of the "Iowa Stubborn" composition where the singer goes to talk about eight cities, including Ames. However, not many people are aware that musical mentions started way back at the beginning of the twentieth century. In 1922, F.O. Ingalls released the Song of Ames, whose lyrics were courtesy of S.A. Gill. The unusual thing about the song is that both of the artists hailed from Nevada where the publishing took place. Samuel had worked on a mural at the corner of Main Street while Frank belonged to a city band and was also a photographer. The thing that caught people's eye the most, besides the corniness in play, was the creative illustration on the cover where a resident was seen holding onto an oversized corn ear.
Notable Ames Residents
Billy Sunday was known to many people as an evangelist as he worked on spreading the message of hope and peace. But when he was not evangelizing, you could catch him in his element as a pro baseball player. Not many people who were aboard the Titanic lived to tell their story, but Albert Caldwell is a man who knew all too well what it felt like as he was one of the survivors. He was quite the lucky man, and he went ahead to take on the role of high school principal as he inspired many with his story.
Seeing all the research sites in the city, one would assume that the town was home to some of the best minds that ever lived, and they would not be wrong for doing so. Have you heard of George Washington Carver? This plant scientist undoubtedly paved the way for many findings that came about later. Also, there was John Atanasoff who invented the very first electronic digital computer. How cool is that?
Ames is also home to some great musicians. For one, there is Dick Schory. People in the music field will tell you that becoming a noted percussionist takes not only talent but also lots of hard work. He had the two in tow and thus excelled as a musician. Peter Schickele, a composer as well as a musical parodist, also flew the Ames flag high with his achievements in music.
Herman Banning is a man to whom many people look up. The ISU student who also lived in the town was the first black flyer to get hold of a federal pilot license. Additionally, he was also the first black flyer to make a transcontinental flight.
Interesting Tidbits
Now onto the fun stuff! People consider corn alcohol-based auto-fuel a high-tech product. Interestingly, it was in circulation in Ames back in 1932 when it first became commercially available in the town. And for weighty matters, let's delve into George Nichols. Though the city did not have an award for the biggest resident at the time, 'Fatty,' as his peers often referred to him, surely deserves some recognition. He weighed at least six hundred pounds with a waistline of about seven feet. He had a sideshow in state fairs, and together with his brother, he ran a livery in the town. It is quite surprising that he managed hundreds of pounds, yet he was only five feet tall!
Visit this exciting city and get to know more about its amazing people.